a) Issue Description:
When the agent is on an active voice call and he is assigned with a chat call. (Avaya Routing)
The agent should not be routed with a chat call while on Voice call.
b) Components to Verify:
If the Skill associated with the voice call has MCH enabled on Avaya CM
In CM There is a feature called MCH(Multiple call handling) in the skill setting, which should set to Many forced (Means enabled) only if it is a chat skill and for voice skill it should be None(Disabled)
CM Command - display hunt-group 21 
Where 21 is the skill number.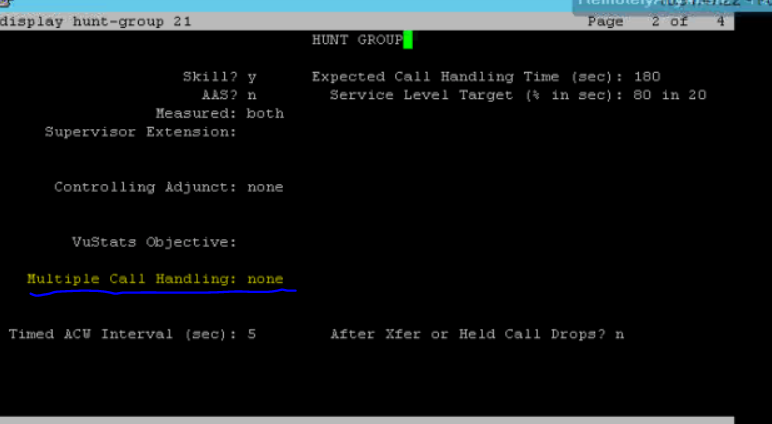 Resolution: If for Voice skill MCH is enabled, then it should be disabled.
2. Check if FAC(Feature access code)/ Limit concurrent call is failed.
In the OCM Agent setting module, if Agent is assigned with 1 voice and 1 chat tab then FAC is enabled during login. In TMAC server logs, check if MakeCall is a success for FAC.
If Agent is assigned with 1 voice and more than 1 chat, then FAC will be triggered during incoming voice call.
In both these scenarios if FAC fails, then this issue will occur.


Resolution: Agents should not use the hard phone to log in and then take over the session using TMAC.
FAC might fail due to the below reason.
The agent is taking over the session from the hard phone, then Station will be busy and FAC might fail.
Value of FAC Configured in TMAC server(key:  LimitCallEnabledFacNumber,  LimitCallDisabledFacNumber) config and CM should match.
In CM command "Display feature-access-codes" can be executed to check the FAC values configured.